Syllabus of 2023 WSC
世界学者杯是一个广泛涵盖六大学科的国际竞赛,每个学科都包含许多专业的学术要点。举例来说,历史学科可能包括各个时期的重要事件和人物,社会学学科可能涉及到不同社会结构和组织方式,科学学科可能涉及到不同领域的基础知识和前沿研究,艺术学科可能包括不同时期和地区的艺术作品和流派,文学学科可能涉及到不同时间和地区的文学作品和文学理论,通识学科则可能包括哲学、道德和文化等方面的知识。
然而,世界学者杯的官方大纲只提供了概述,缺乏详细信息和扩展内容。因此,SD Camps针对这一现实,精心研究每个学科,将学科分成不同级别的重要学术要点。这些要点是对官方大纲内容的补充和扩展,提供了更加详细和专业的知识。
SD Camps 还将这些学术要点整合成系统的学术框架,这些学术框架是根据每个学科的基本原理和核心概念来设计的。这样的学术框架有助于参赛者更好地理解各学科之间的联系和整体的学术结构。学术框架还提供了一种逐步深入学科的方式,从基础知识到高级主题,使学生更快地走进学术的世界。
以历史学科为例,SD Camps 的学术框架包括世界史、美国史。在每个学科下,又有不同的学术要点,例如世界史的学术要点包括早期文明、古希腊、古罗马、中世纪、欧洲复兴和启蒙时期等等。学术要点提供了一个详细而专业的视角,帮助学生更好地理解和掌握历史学科的内容。
除了学术要点和学术框架之外,SD Camps还提供了各种资源,包括教师指南、课程大纲和课程材料等。这些资源可以帮助教师更好地指导学生,使他们能够更加深入地理解和学习各个学科。
The World Scholar's Cup (WSC) is an international competition that broadly covers six disciplines, each of which contains many specialized academic topics. For example, the history discipline may include important events and figures from various periods, the sociology discipline may involve different social structures and organizational methods, the science discipline may involve fundamental knowledge and cutting-edge research in various fields, the art discipline may include works of art and genres from different periods and regions, the literature discipline may involve literary works and theories from different times and regions, and the interdisciplinary discipline may include knowledge in philosophy, ethics, and culture, among other aspects.
However, the official outline of the World Scholar's Cup only provides an overview, lacking detailed information and expanded content. Therefore, SD Camps has carefully researched each discipline and divided them into different levels of important academic topics. These topics complement and expand on the official outline, providing more detailed and specialized knowledge.
SD Camps also integrates these academic topics into a systematic academic framework, which is designed based on the fundamental principles and core concepts of each discipline. Such an academic framework helps participants better understand the connections between disciplines and the overall academic structure. The academic framework also provides a way to gradually delve into the discipline, from basic knowledge to advanced topics, enabling students to quickly enter the academic world.
Taking the history discipline as an example, SD Camps' academic framework includes world history and US history. Under each discipline, there are different academic topics, such as the early civilizations, ancient Greece, ancient Rome, the Middle Ages, the European Renaissance and Enlightenment, and so on for world history. The academic topics provide a detailed and professional perspective, helping students better understand and master the content of the history discipline.
In addition to academic topics and frameworks, SD Camps also provides various resources, including teacher guides, course outlines, and course materials, among others. These resources can help teachers better guide students, enabling them to more deeply understand and learn about each discipline.
WorldScholar's Cup 2023-History
历史学科的逻辑结构非常重要,因为它有助于我们理解历史研究的基本框架和核心原则。在历史研究中,时间和地域是非常重要的两个要素。历史学家需要根据这两个要素,对不同历史事件进行分类和排序,以便更好地理解历史的演变和发展。
此外,在历史学科中,不同历史事件之间存在着相互联系和影响。因此,历史学家需要学会运用因果关系和多因素分析等逻辑方法,以便更好地理解历史事件之间的关联和影响。
参加世界学者杯可以帮助孩子更好地理解历史学科的逻辑结构。SD Camps对历史学科进行了深入的研究,整理了历史学科的重要学术要点和核心概念,这些内容可以帮助孩子更好地理解历史学科的逻辑结构和研究方法。通过参加世界学者杯历史学科比赛,孩子们不仅可以学习历史学科的基础知识,还可以锻炼自己的逻辑思维和分析能力,为未来的学习和职业发展打下坚实的基础。
The introduction of living history museum.
A living history museum is a type of museum that aims to recreate a historical period or event in a way that is immersive and interactive. Visitors can walk through recreated buildings, participate in activities, and talk to historical interpreters who are dressed in period costumes and speak as if they were living in the time period being portrayed. Living history museums often focus on a particular time period, such as colonial America or medieval Europe, and may include demonstrations of crafts, cooking, and other activities that were common during that time. The goal of these museums is to provide a more engaging and memorable learning experience for visitors, allowing them to step back in time and experience history in a more tangible way.
How to build a better living history museum?
Building a better living history museum requires careful planning and attention to detail. Here are some steps that can be taken to improve the museum:
Research: It is important to conduct extensive research on the time period and culture that the museum is representing. This includes studying historical records, artifacts, and primary sources to ensure accuracy.
Authenticity: The museum should strive for authenticity in its exhibits, costumes, and activities. This can be achieved through the use of accurate materials, construction techniques, and historical details.
Interactivity: Visitors should be encouraged to participate in hands-on activities and demonstrations. This can help to create a more immersive and engaging experience, and make the museum more memorable.
Education: The museum should have educational programs and materials that are age-appropriate and aligned with national standards. This can include guided tours, workshops, and educational resources for teachers.
Accessibility: The museum should be accessible to all visitors, including those with disabilities. This can be achieved through the use of ramps, audio guides, and other accommodations.
Sustainability: The museum should prioritize sustainability in its operations, including energy efficiency, waste reduction, and conservation of resources.
Community involvement: The museum should involve the local community in its operations and programming. This can include partnerships with schools, historical societies, and other organizations.
By following these steps, a living history museum can create a more immersive and engaging experience for visitors, while also providing an accurate representation of history.
The introduction of war reenactment
War reenactment is a form of historical recreation in which participants recreate the events and conditions of a past military conflict. This type of activity is typically carried out by history enthusiasts, who may dress up in period costumes and use replica weapons and equipment to simulate battles and other military engagements. War reenactment can be done for educational or entertainment purposes, and is often used as a way to bring history to life and help people better understand the experiences of those who lived through these events.
War reenactments can take place on a small scale, such as a local event, or on a larger scale, such as a national or international competition. Participants often study historical documents and artifacts to ensure that their reenactments are as accurate as possible, and may engage in extensive training and preparation in order to recreate the conditions of the historical event.
While war reenactment can be controversial due to the sensitive nature of the conflicts being recreated, many people find it to be a valuable and engaging way to learn about history and honor the sacrifices of those who fought in past conflicts.
What we should be careful about war reenactment?
While war reenactment can be an interesting and educational activity, there are some important considerations to keep in mind. Here are a few things to be careful about:
Safety: It is essential to prioritize safety during war reenactment events. This means using replica weapons that are not functional, and ensuring that participants are properly trained and supervised to avoid accidents or injuries.
Sensitivity: War reenactment can be a sensitive subject, particularly for those who have experienced trauma or loss related to the conflict being recreated. It is important to approach these events with sensitivity and respect, and to avoid glorifying violence or promoting any political agenda.
Accuracy: While historical accuracy is important, it is also important to avoid perpetuating myths or stereotypes about the conflict being recreated. This means doing thorough research to ensure that costumes, equipment, and other details are as accurate as possible.
Inclusivity: War reenactment events should be inclusive of people from all backgrounds and identities. This means being mindful of any language or imagery that could be offensive or exclusionary, and creating an environment that is welcoming and respectful for everyone.
Education: War reenactment events should have a strong educational component, and should aim to provide context and understanding for the historical events being recreated. This can help to ensure that participants and attendees come away with a deeper understanding of the conflict and its impact.
By keeping these considerations in mind, war reenactment events can be a valuable and engaging way to learn about history and honor the sacrifices of those who fought in past conflicts.
WorldScholar's Cup-Science
科学学科是涉及到许多前沿的科技知识的学科,它需要孩子具备一定的科学素养和基础知识。因为在科技飞速发展的今天,科学知识的更新速度也非常快,一些领域的知识已经过时,而新的领域正在被不断开拓。
SDcamps为了帮助孩子更好地理解科学学科的知识,对其进行了深入研究,并将复杂的科技知识变得简单易懂,帮助孩子理解其核心。在这个过程中,SDcamps采用了一系列的教学方法和工具,如图表、模型等,以生动的形式展示科学知识的本质和应用。通过这些方法和工具,孩子们可以更好地掌握科学知识,并理解其在现实生活中的应用。
What is K-T boundary?
The K-T boundary is a geological boundary that marks the end of the Cretaceous period and the beginning of the Paleogene period, approximately 66 million years ago. It is named after the German word "Kreide," which means chalk, and the Tertiary period, which was previously used to describe the period after the Cretaceous.
The K-T boundary is significant because it marks a major mass extinction event that occurred at the end of the Cretaceous period, in which an estimated 75% of all species on Earth, including the dinosaurs, became extinct. The cause of this extinction event is still debated among scientists, but the leading theory is that it was caused by a large asteroid impact near the Yucatan Peninsula in Mexico, which led to a global ecological disaster.
The K-T boundary is identifiable by a thin layer of sediment that contains high levels of iridium, an element that is rare on Earth but abundant in asteroids. This layer is found all over the world and provides evidence for the asteroid impact theory. The K-T boundary is also marked by a shift in the types of fossils found in sediment layers, with the disappearance of many Cretaceous species and the appearance of new Paleogene species.
What is De-extinction ?
De-extinction refers to the process of bringing an extinct species back to life by using modern genetic techniques. This can be done in several ways, including cloning, genetic engineering, and selective breeding.
The first step in de-extinction is to obtain genetic material from the extinct species, such as DNA from fossils or preserved tissues. Scientists can then use this material to reconstruct the genome of the extinct species and compare it to the genomes of related living species.
If there is a close enough match, scientists can use genetic engineering techniques to insert the extinct species' DNA into the genome of a closely related living species. Alternatively, they can use cloning techniques to create a new individual that has the same genetic makeup as the extinct species.
De-extinction has the potential to restore ecosystems that have been damaged by human activities and to bring back species that have been lost to extinction. However, it also raises many ethical and practical questions, such as the potential impact on existing ecosystems, the cost of the process, and whether de-extinct species would be able to survive in their new environments.
what is auroch?
The auroch (Bos primigenius) was a species of wild cattle that is now extinct. It was native to Europe, Asia, and North Africa, and was one of the largest wild animals in its range, with bulls weighing up to 1,500 kg (3,300 lb).
The auroch was an important animal in many ancient cultures, and it was domesticated by early humans in the Middle East around 8,000 years ago. Over time, domesticated breeds of cattle were developed from the auroch, and the last known wild auroch died in Poland in 1627.
Efforts have been made to bring back the auroch through selective breeding of modern cattle breeds that are descended from the auroch. However, these attempts have not been successful in recreating the exact genetic makeup of the original species, and so the auroch remains extinct.
WorldScholar's Cup-Art
艺术学科作为一门文化性学科,不仅包括绘画、雕塑、音乐、舞蹈等艺术表现形式,还涉及到设计、电影、戏剧、建筑等多个领域。学习艺术不仅需要专业的技巧和知识,还需要发掘学生的审美能力和创造力。因此,SDcamps为了帮助孩子更好地学习艺术,对艺术学科进行了分类整理。
首先,SDcamps将艺术学科按照不同的表现形式进行分类,如视觉艺术、音乐艺术、表演艺术等。在视觉艺术方面,还可以进一步细分为绘画、雕塑、摄影等等。这样的分类可以让学生更好地理解不同艺术表现形式的特点和技巧,从而更好地掌握各自的学科。
其次,SDcamps还将艺术学科按照不同的历史时期进行分类,例如古代艺术、中世纪艺术、现代艺术等。每个历史时期的艺术作品都有其独特的风格和特点,了解历史时期的艺术可以让学生更好地理解艺术的发展历程和演变过程,从而更好地掌握其核心。
SDcamps的艺术学科课程涵盖了各种表现形式和历史时期的艺术作品,以及趣味性强的课程设计,能够帮助孩子更好地学习艺术知识,感受审美的魅力。
what is opera?
Opera is a type of theatrical performance that combines singing, acting, and music into a single art form. It originated in Italy in the 16th century and quickly spread throughout Europe, becoming a popular form of entertainment in the Baroque, Classical, Romantic, and Modern periods.
Opera is typically performed in large theaters or opera houses, with a full orchestra accompanying the singers. The music is characterized by its use of complex vocal techniques, such as arias, recitatives, and duets, and often includes elaborate sets, costumes, and lighting.
The stories of operas are often based on historical or mythological events, and typically feature characters who express their emotions through singing. The music and the story of an opera are tightly integrated, with the music serving to enhance the emotions and dramatic tension of the story.
Opera is often associated with high culture and has a reputation for being formal and elitist. However, it has also evolved to include more accessible and contemporary works, and many opera companies have made efforts to reach out to wider audiences.
What is Broadway-style musical theater?
Broadway-style musical theater is a form of theatrical performance that originated in the United States in the late 19th century and has since become a popular form of entertainment around the world. It combines elements of music, dance, and drama into a single art form.
Broadway-style musicals are typically performed on a large stage in a theater, and feature live singing, acting, and dancing. The music is usually performed by a small orchestra, and the lyrics often tell a story or convey a message.
One of the distinguishing features of Broadway-style musical theater is its use of popular music styles, such as jazz, rock, and pop. The music and lyrics are often written specifically for the production, and are designed to be catchy and memorable.
The stories of Broadway-style musicals can vary widely, but they often involve themes of love, conflict, and personal growth. The characters may be based on historical figures, fictional characters, or real people.
Broadway-style musical theater has become an important part of American culture, and has produced many iconic shows and memorable performances. The Tony Awards, which are presented annually to honor excellence in Broadway theater, are one of the highest honors in the industry.
WorldScholar's Cup-Literature
文学作为人类精神文化的重要组成部分,是人类智慧和思想的结晶。在世界学者杯的竞赛中,文学学科也是一个非常重要的考察内容,它涉及到不同时期和地区的文学作品和文学理论。
然而,对于许多孩子来说,文学可能是一个相对抽象和难以理解的学科。为了帮助孩子更好地理解文学学科的核心概念和思想,SDcamps进行了深入研究,并对文学风格等进行了详细的拆解。
首先,SDcamps对文学学科的内容进行了分类整理,将其划分为古典文学、现代文学等不同的领域,然后再进一步将其分为诗歌、小说、戏剧等不同的文学体裁。通过这种分类的方式,孩子们可以更加清晰地了解不同领域和体裁的文学作品和特点。
除此之外,SDcamps还将不同文学风格进行了详细的拆解和解析,例如浪漫主义、现代主义、后现代主义等等。通过这种方式,孩子们可以更好地理解不同风格的文学作品,把握其核心思想和表现形式。
who is Isaac Asimov?
Isaac Asimov was an American author and biochemist, best known for his science fiction novels and popular science books. He was born in Petrovichi, Russia in 1920 and immigrated with his family to the United States when he was three years old. Asimov began publishing science fiction stories in the 1930s and went on to become one of the most prolific writers of the genre, with over 500 books and an estimated 90,000 letters and postcards written in his lifetime.
Asimov's science fiction works include the Foundation series, the Robot series, and numerous standalone novels and short stories. He also wrote non-fiction books on a variety of scientific topics, including chemistry, biology, astronomy, and history. Asimov was known for his ability to make complex scientific concepts accessible to a general audience, and his works had a significant impact on science fiction as well as popular science writing.
Asimov received numerous awards for his contributions to literature and science, including Hugo, Nebula, and Bram Stoker awards for his science fiction works, and the Presidential Medal of Freedom for his contributions to science education. He passed away in 1992 at the age of 72.
The book The Ugly Little Boy
"The Ugly Little Boy" is a science fiction novelette written by Isaac Asimov and published in 1958. The story is about a group of scientists who use time travel technology to bring a Neanderthal child from the past into their laboratory in the present day.
The Neanderthal child, named Taug, is initially feared and reviled by the scientists due to his strange appearance and primitive ways. However, a young female lab assistant named Edith befriends Taug and helps him adjust to his new surroundings.
As Taug begins to learn about modern human society, he also teaches the scientists about the ways of his own people and helps them to understand the origins of human civilization. Over time, the scientists develop a deep affection for Taug and come to see him as a symbol of the human struggle for survival and progress.
"The Ugly Little Boy" is considered one of Asimov's most popular and enduring works, and has been adapted into a radio play, a comic book, and a television episode.
The book The Difference Engine
"The Difference Engine" is a science fiction novel written by William Gibson and Bruce Sterling and published in 1990. The book is set in an alternate history version of the 19th century in which the Industrial Revolution took a different course, leading to the development of advanced mechanical computers known as "difference engines."
The story follows the adventures of a young woman named Sybil Gerard and a famous explorer and scientist named Edward Mallory as they become embroiled in a web of political intrigue and technological innovation in a steampunk-inspired Victorian London. Along the way, they encounter a variety of historical figures, including Charles Babbage (the real-life inventor of the difference engine), Ada Lovelace (an early computer programmer and Babbage's collaborator), and the poet Lord Byron.
The novel explores themes related to the consequences of technological progress, the impact of social and political systems on individual lives, and the relationship between technology and power. It also incorporates elements of detective fiction, adventure, and political thriller genres.
"The Difference Engine" is considered a pioneering work in the steampunk genre, which blends elements of science fiction and fantasy with an aesthetic inspired by Victorian-era technology and design. The book has been praised for its richly imagined world-building, its engaging characters, and its thought-provoking exploration of the possibilities and dangers of technological progress.
WorldScholar's Cup-Special Area
通识课程是一种涵盖面广泛的学科,它包括哲学、社会学、人类学、历史、艺术、文学、自然科学等多个领域,这些领域彼此交错,互相影响,构成了一个庞大的知识网络。因此,要想全面备赛通识课程,需要系统、全面地掌握这些领域的知识。
SDcamps针对每年通识内容的重点进行了细致研究,为了让参赛者能够全面备赛,不留死角。首先,SDcamps对每个领域进行了分类整理,梳理出每个领域的基本原理和核心概念。其次,针对每个领域的重点内容,SDcamps进行了深入研究,梳理出每个重点内容的相关概念和关键知识点。最后,将这些知识点整合成一个完整的学科框架,以帮助参赛者更好地理解整个通识课程的结构和内涵。
Library of Alexandria
The Library of Alexandria was one of the most famous libraries of the ancient world, located in the city of Alexandria, Egypt. It was founded in the 3rd century BC during the reign of Ptolemy I Soter, a general and companion of Alexander the Great, and was designed to be a center of learning and scholarship.
The library is said to have contained hundreds of thousands of books, manuscripts, and scrolls, covering a wide range of subjects including science, mathematics, philosophy, literature, and history. It was also home to a number of prominent scholars, philosophers, and scientists, who conducted research and wrote works that are still studied today.
The Library of Alexandria was destroyed in a series of fires and invasions over the centuries, and its exact fate remains a subject of debate among historians. However, its legacy has endured, and it is widely regarded as a symbol of the importance of knowledge and learning throughout human history.
In modern times, there have been efforts to recreate the Library of Alexandria as a center of scholarship and cultural exchange, and a new library was opened in Alexandria in 2002, which houses millions of books, manuscripts, and other materials, as well as state-of-the-art technology and research facilities.
Abbasid Caliphate's House of Wisdom
The House of Wisdom was an important center of scholarship and learning in the Abbasid Caliphate, which ruled over a large part of the Islamic world from the 8th to the 13th centuries. The House of Wisdom was established in Baghdad, Iraq, in the 9th century CE during the reign of Caliph Harun al-Rashid, and was expanded by his son, Caliph al-Ma'mun.
The House of Wisdom was known for its vast collection of books, manuscripts, and other materials, many of which were translated into Arabic from Greek, Persian, and other languages. Scholars from all over the Islamic world came to the House of Wisdom to study, conduct research, and exchange ideas, and it played a key role in the transmission of knowledge from the ancient world to the Islamic world and beyond.
The House of Wisdom also served as a center for scientific and philosophical inquiry, and scholars at the House of Wisdom made important contributions to fields such as mathematics, astronomy, medicine, and chemistry. The House of Wisdom was particularly known for its work in translating and preserving ancient Greek texts, many of which might have been lost to history were it not for the efforts of these scholars.
The House of Wisdom was eventually destroyed during the Mongol invasions of the 13th century, and many of its works were lost or destroyed. However, its legacy has endured, and it is remembered as a symbol of the intellectual achievements of the Islamic Golden Age.
Tripitaka Koreana
Tripitaka Koreana, also known as Palman Daejanggyeong or simply as the Korean Tripiṭaka, is a collection of Buddhist scriptures carved onto over 80,000 wooden printing blocks, which were made in the 13th century CE during the Goryeo dynasty of Korea. The collection contains the entirety of the Buddhist canon as it was known in East Asia at the time, and includes texts in Chinese, Korean, and Sanskrit.
The blocks were carved by a team of scholars and artisans over a period of several decades, and were stored at the Haeinsa Temple in South Korea, where they remain to this day. The printing blocks are known for their exceptional quality, accuracy, and durability, and are considered to be one of the most important and complete collections of Buddhist scriptures in the world.
In addition to their religious significance, the printing blocks of the Tripitaka Koreana are also renowned for their historical and cultural value, as they provide valuable insights into the language, literature, and society of medieval Korea. The carving and printing techniques used to create the blocks were highly advanced for their time, and the process of creating the blocks was a major undertaking that required significant resources and expertise.
Today, the Tripitaka Koreana is recognized as a UNESCO World Heritage Site, and the printing blocks are carefully preserved and protected in a special building at the Haeinsa Temple, where they are periodically inspected, restored, and digitized for future generations.
WorldScholar's Cup-Sociology
社会学是一门研究人类社会行为的学科,它包含了广泛的研究领域,如社会组织、文化、政治、心理学和经济等。在世界学者杯竞赛中,社会学部分是最具争议性和挑战性的部分之一,因为它涉及到很多前沿话题和复杂的社会问题。SDcamps对社会学的学习和教学进行了深入研究,并制定了一系列的教学方法和课程来帮助孩子们更好地掌握这门学科。
SDcamps注重将社会学与其他学科结合起来,例如将社会学与历史学、政治学、经济学等学科进行交叉研究,帮助孩子们更好地理解不同学科之间的联系和整体的学术结构。这样可以让孩子们形成更加全面和系统的知识体系,为世界学者杯的比赛做好充分的准备。
Who is Constantine ?
Constantine, also known as Constantine the Great, was a Roman Emperor who ruled from 306 to 337 CE. He is known for his military conquests, administrative reforms, and his role in the spread of Christianity throughout the Roman Empire.
Constantine was born in Naissus, in what is now modern-day Serbia, and rose to prominence as a military commander under the Emperor Diocletian. After Diocletian's retirement in 305 CE, Constantine emerged as one of several claimants to the imperial throne, and he eventually emerged victorious after a series of battles and political maneuvers.
One of Constantine's most notable accomplishments was the Edict of Milan, which he issued in 313 CE, granting freedom of religion to Christians throughout the Roman Empire and officially recognizing Christianity as a legitimate religion. This was a significant development in the history of Christianity, as it allowed the religion to flourish and grow, and paved the way for the eventual adoption of Christianity as the official religion of the Roman Empire under his successors.
Constantine was also known for his administrative reforms, including the division of the Roman Empire into two parts, the eastern and western halves, and the establishment of a new capital at Constantinople (now Istanbul, Turkey), which he envisioned as a new center of power and culture for the empire.
Constantine died in 337 CE, and his legacy has endured in many ways, from his role in the spread of Christianity to his contributions to the development of Roman law and governance. He is remembered as one of the most important and influential figures in Roman history, and his reign marked a significant turning point in the history of the Western world.
Who is Mussolini?
Benito Mussolini was an Italian politician and leader who served as the Prime Minister of Italy from 1922 to 1943. He is best known for his role as the founder and leader of the Fascist Party, a far-right political movement that advocated for nationalism, authoritarianism, and anti-communism.
Mussolini was born in Predappio, Italy, in 1883, and became involved in socialist politics as a young man. However, he became disillusioned with socialism and formed the Fascist Party in 1919, which quickly gained popularity among conservative Italians who were frustrated with the political instability and economic woes of the time.
After the Fascist Party won a majority in the Italian Parliament in 1922, Mussolini was appointed as Prime Minister by King Victor Emmanuel III, and he quickly consolidated power by suppressing opposition, limiting civil liberties, and establishing a one-party state. Mussolini's government pursued a policy of aggressive expansionism, and he was responsible for Italy's invasion of Ethiopia in 1935 and its participation in World War II as an ally of Nazi Germany.
Mussolini's leadership was marked by both achievements and failures. His government was credited with improving infrastructure and public works, reducing unemployment, and boosting the economy through various policies and initiatives. However, his regime was also characterized by political repression, propaganda, censorship, and persecution of political opponents, Jews, and other minorities.
Mussolini's fortunes took a turn for the worse in 1943, when he was overthrown and imprisoned by his own government after the Allies invaded Italy. He was eventually rescued by German forces and made the leader of a puppet state in northern Italy, but he was captured and executed by Italian partisans in 1945, shortly before the end of the war.
What is Luddites?
The Luddites were a group of English textile workers and weavers who staged a protest movement in the early 19th century against the introduction of labor-saving machinery in the textile industry. The Luddite movement began in 1811 in Nottingham, England, and quickly spread to other parts of the country.
The Luddites were opposed to the use of new machinery, such as automated looms and spinning frames, which they believed threatened their livelihoods and the traditional craft of weaving. They were also motivated by broader social and economic grievances, including poor working conditions, low wages, and a lack of political representation. The Luddites engaged in a series of direct actions and protests, including the destruction of textile machinery and factories, in an attempt to force the government to ban the use of new machinery and protect their jobs. The government responded with harsh repression, including the deployment of troops to quell riots and the imposition of severe penalties, including death, for those caught destroying machinery.
Despite their efforts, the Luddite movement was ultimately unsuccessful in preventing the spread of labor-saving technology and the decline of traditional craft industries. However, their protest movement had a lasting impact on English labor history and contributed to the development of the modern labor movement and the fight for workers' rights. Today, the term "Luddite" is often used to refer to someone who is opposed to technological progress or automation, often with the implication that such opposition is misguided or futile.
赛事报名
赛事报名
首次报名选手请扫描下方二维码,注册后提交辩手(或辩论队)信息报名;参加过赛事的选手可直接报名。咨询微信: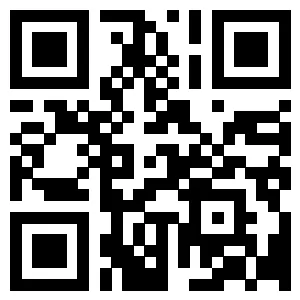 课程及备赛报名
课程及备赛报名
首次报名选手请扫描下方二维码,注册后提交辩手(或辩论队)信息报名;参加过赛事的选手可直接报名。咨询微信: